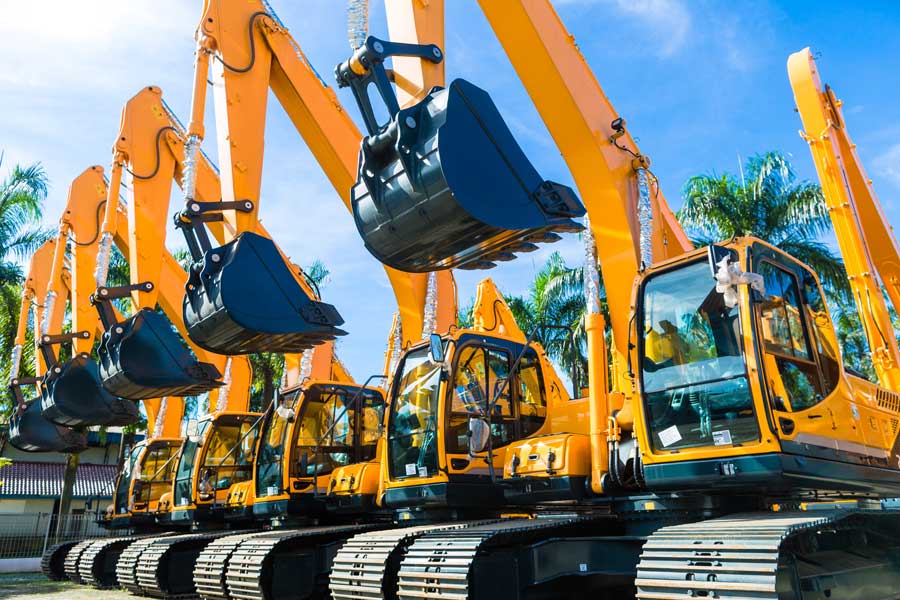 The reputation of rental equipment has recently shifted in the construction world. Previously, many companies viewed renting equipment negatively, but that mindset is changing. Over the past decade or so, rental has gained popularity and is now considered a crucial element of fleet management. In fact, it is not just accepted; it is often seen as the optimal choice for companies aiming to maintain flexibility, productivity, and profitability.
The rental landscape has expanded, offering contractors more options. Just look at our Pro Star rental catalog to see all of the options you have available to you! With a broader range of choices and expanding rental fleets, contractors have better opportunities to find the equipment they need and have a positive experience.
However, despite the practical reasons to rent, there are still common misconceptions about equipment rental. It is essential to debunk these myths and shed light on the truth.
Myth #1: Renting Equipment is Essentially Wasting Money
While the goal for many renters is to eventually purchase the machine, some believe that the money spent on renting is futile and does not contribute to ownership equity. However, rental agreements can be structured to put customers in a positive position. By considering the likelihood of purchasing a machine and incorporating a rent-to-purchase option into the agreement, the price and purchase terms can be predetermined, ensuring that valuable equity is not lost. The reality is that rental equipment can provide a cost advantage when the agreement is well considered.
Myth #2: Rental Equipment is of Inferior Quality
Some skeptics believe that rental equipment is of poor quality and unreliable. However, there are plenty of later-model, low-hour machines available for rent that are both reliable and dependable. Rental machines are not limited to easy tasks; they can handle long hours and demanding work just like new equipment. Moreover, rental companies often offer specialty equipment beyond the standard options, expanding the choices available to customers. The truth is that rental equipment can be productive workhorses, as trustworthy as new machines.
Myth #3: Rental Equipment Lacks Technological Features
Another misconception is that rental equipment does not come with the latest technology. However, not all models for rent are older and therefore many rental options do indeed offer great tech features. For example, some machines, such as the John Deere Smartgrade dozer or motor grader, come with fully integrated Topcon technology. Additionally, technology can be added to existing rental machines, depending on factors like the age and model of the equipment. Equipment dealerships and rental outlets can integrate new technology, providing customers with the desired features. Technology can be incorporated into rental machines or may already be present.
It's time to change the old mindset. Renting equipment offers numerous benefits for contractors, whether as an alternative to purchasing, a way to improve the balance sheet, or a solution for specialty projects or uncertain future work. While we cannot predict future circumstances impacting the construction industry, one thing is certain—renting equipment remains one of the best strategies to maintain flexibility, productivity, and profitability, even amidst uncertainty.
By Pro Star Rental 6-20-2023