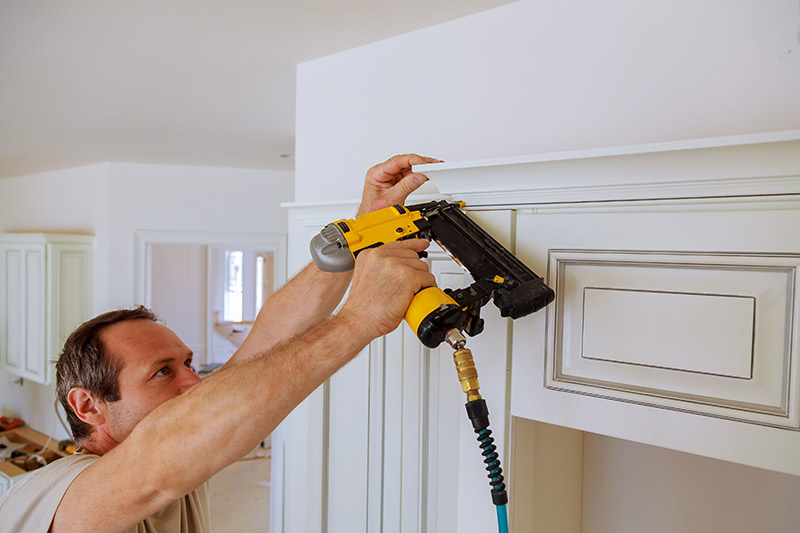 When it comes to moving forward with your home projects during the outbreak of the Coronavirus, you might be wondering how safe it really is to rent equipment. Here at ProStar Rentals we want to assure you that we have heightened our cleaning procedures and are sanitizing all of the equipment after each use. However, we want to help you know how you can take the extra precaution and sanitize any equipment that you may rent or use. In the weeks ahead you might find yourself at home more than you would like. If that is the case, then you will want to have some things that you can do while waiting this out. Here is the best way to go about sanitizing the equipment that you use on your home projects.
The first thing that you want to be mindful of is controls. You don't want to have to end up paying for the piece of equipment by carelessly spraying disinfectant too close to the controls or electronics. The best way to go about disinfecting it is to simply spray the disinfectant into a rag and then wipe the entire surface down. You'll want to make sure that you sanitize the most touched part of the equipment.
You will also want to be mindful that although alcohol kills the germs, alcohol can also take paint off the equipment. That means you have to find the fine line between sanitizing and cleaning paint off. If you aren't careful you might be needing to give a new paint job to the equipment. Of course, we are only teasing because you would never want to go and paint equipment that you are renting.
Pro Star Rental wants you to be safe, we are doing everything that we possibly can to make sure that you are getting equipment that is clean and safe to use. However, once it leaves our hands its up to you to make sure that it is cared for and sanitized throughout the rental period. We understand that you may not be the only one using the tool if you are working on it as a family. Regardless of who uses it, make sure to sanitize in between uses.
By Pro Star Rental 3-19-2020