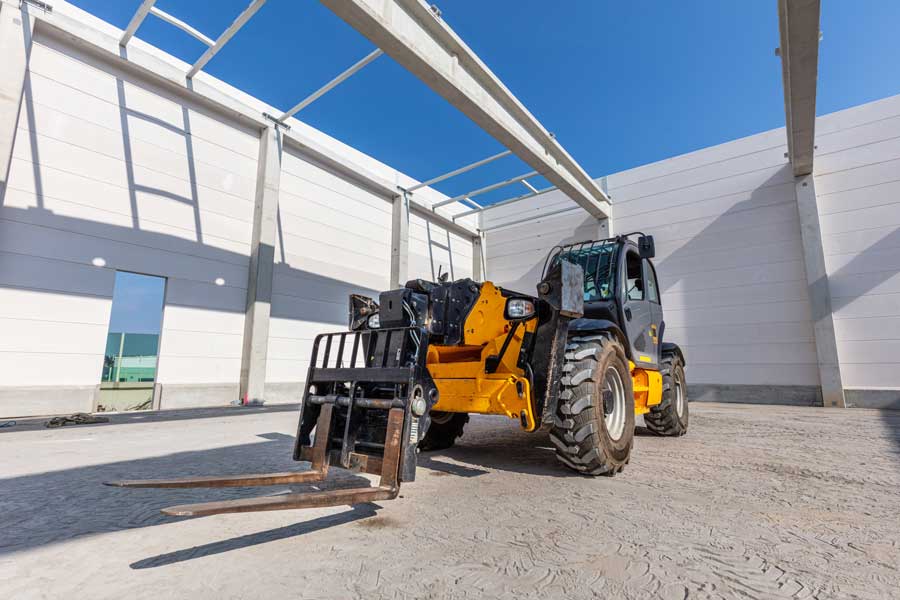 A telehandler is a versatile machine that can do many different tasks, from handling heavy equipment to moving materials. These machines are especially helpful in construction and industrial settings. In this article, we will discuss what a telehandler is and how it can be used for various applications. We will also provide some tips on when you should use one of these machines.
What is a telehandler?
A telehandler, also known as a telescopic handler or forklift truck, is an industrial machine that has the ability to raise and lower itself. These machines are very versatile because they can be used for many different tasks: handling heavy equipment like generators and air conditioners in construction settings; moving materials in an industrial setting; and breaking down buildings, among others.
What are the benefits of using a telehandler?
A telehandler is very advantageous for many reasons: it can lift heavy equipment without any assistance, which makes installation easier; its telescopic arm means that you have more distance to travel before running into walls or other obstructions; and finally, it can be used to break down buildings.
What are examples of when you would need a telehandler in construction?
The best time to use a telehandler is when there are many different obstacles that cannot be overcome by any other equipment or tool. These machines are very versatile so they will not only help the project go faster but also more efficient.
A telehandler can be used to move heavy equipment like air conditioners, and compressors into place without assistance. It also provides more space to maneuver around when installing equipment.
A telehandler can be used for demolition work by breaking down a building into smaller, more manageable pieces. With the use of this machine, it is much easier to carry out debris and get rid of those pesky piles of bricks. This task would not be possible without such a powerful tool like the telehandler.
If you are planning on building a new house, it can be helpful to use telehandlers for lifting materials and equipment. There is also less work in getting rid of debris when using one of these machines.
A telehandler will allow your team to move around more easily while they are installing or repairing large machinery like air conditioners. This machine is much quicker and more efficient than using a crane.​
If you think that a telehandler could be useful for your project, stop by one of Pro Star Rentalstores to pick one up! Or you can give us a call beforehand to see if we have any in stock.
By Pro Star Rental 7-22-2021