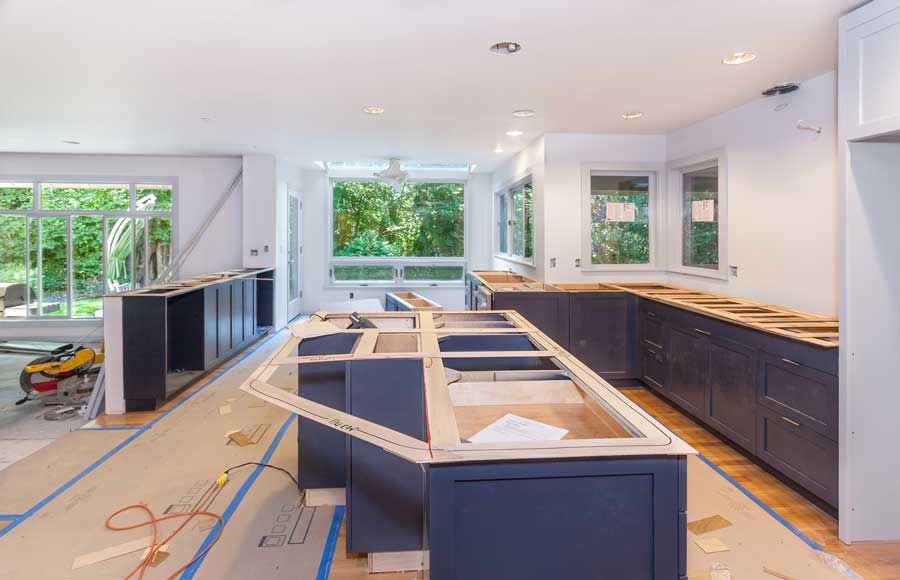 Many homeowners are seeing the value of investing in their space. This could mean a style swap, backyard additions, or even full-on renovations. Renovations can be a large upfront investment, and some add more long-term resale value than others. What are some examples of home renovations that offer you the biggest bang for your buck? This article will discuss just that.
Kitchen
Investing in a more stylish and functional kitchen is something that is sure to bring lasting value to your home. For most homes, the kitchen is one of the main focal points. It gets used regularly and draws people together. Having an appealing kitchen is also an incredibly important item for potential homebuyers should you ever wish to sell. It only makes sense to invest in this area of the home. You can do so by switching up the lighting, replacing the flooring, upgrading the appliances, or even opting for new countertops. And if your budget allows for it, you can even do it all.
Exterior
Boosting the curb appeal of your home can draw the eye of potential buyers or just simply bring you joy when you drive up to it. Aside from improving the appearance of your home, investing in your home's exterior can protect it. For instance, giving your home a fresh coat of paint can provide a layer of protection from the elements. Upgrading your windows is another option that will continue to pay you back by lowering your energy bills.
Bathroom
Like the kitchen, bathrooms are popular areas of the home. Most people use them daily to freshen up or get ready. So, it is no wonder that investing in this part of the home is shown to add lasting value. Adding some fresh tiles or switching up the vanity are simple ways that you can reinvent the style in your bathroom. Or you can go even further and replace the fixtures or flooring. Upgrading your shower head can instantly transform a functional space into a spa-like experience.
These are just a few examples of home improvements that can add significant value to your home. Regardless of which project you decide to tackle, rest assured that your friends at Pro Star Rental have the tools and equipment needed to get the job done. Stop by one of our stores today to find the tools you need.
By Pro Star Rental 6-9-2021