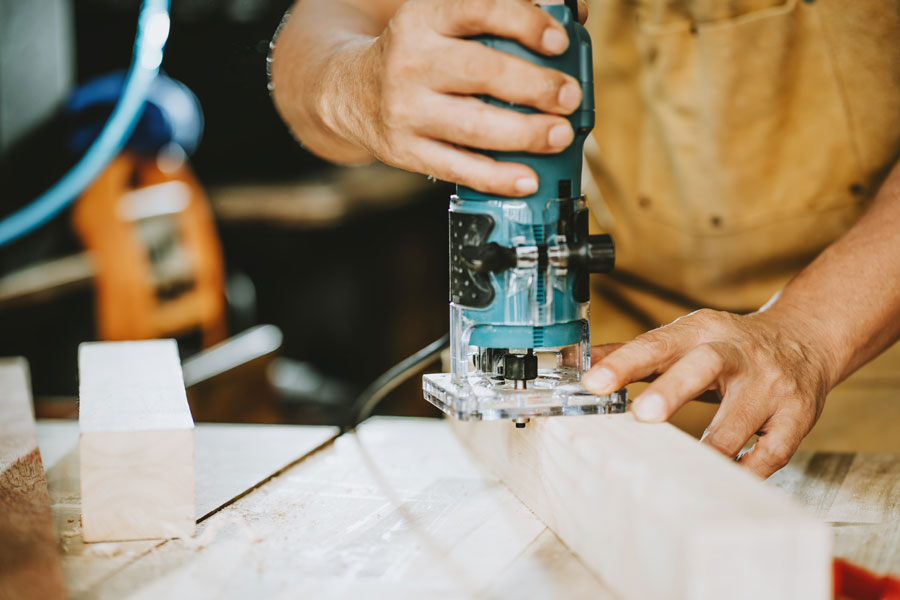 Even though winter is here, you don't have to give up on your DIY projects. Pro Star Rental has a range of tools for rent that you can use for winter home improvement projects without having to open doors in the cold or work in a garage.
Add Crown Molding
A great winter home improvement project is adding crown molding to your home. Crown molding adds a professional touch to a home and covers any dings or nicks in the walls. It also gives your home a custom look that buyers love. You'll need a miter saw, drop cloth, paint, a nail gun, and a ladder to complete the project. When choosing the molding, remember that the width should be proportional to the ceiling height. For example, for 8-foot ceilings, the molding should be 2.5 to 6 inches wide.
Switch Out Cabinet Hardware
Another simple winter home improvement project is changing the cabinet hardware. Replacing the old pulls and handles on cabinets with new hardware can give your kitchen a new and updated look. If you don't have any pulls, adding them can add much-needed functionality to the kitchen. All you need is a screwdriver and an hour or two, and you'll have a new look.
Increase Kitchen Storage
You can turn a kitchen wall into a storage wall for an even more significant upgrade. Cover a kitchen wall of your choosing with a pegboard and hang pots, pans, cutting boards, and other utensils. Pegboards now come in various colors and styles, so you won't have to worry about painting. You can also add a shelf at the top for even more storage. Another great hack is to add storage in the wall with between-the-studs shelves. This will help you get more storage without losing any square footage.
Dress Up a Room with Wainscoting
Finally, you can add wainscoting to walls to give your house an extra touch of style. Wainscoting comes in panels you can put on the wall in one piece, and you only need a few carpentry skills to install it. All you have to do is take off the baseboards, cut each panel to length, glue it in place with construction adhesive, and nail the panels where the studs are. Glue on the cap rail and put the baseboard back. You can do wainscoting in an average-sized room in two to four hours.
With Pro Star Rental's tools, you can easily complete all of these winter home improvement projects. With just a few simple steps, you can give your home an updated look without having to prop open doors in the cold or freeze your fingers off in the garage.
By Pro Star Rental 1-10-2023