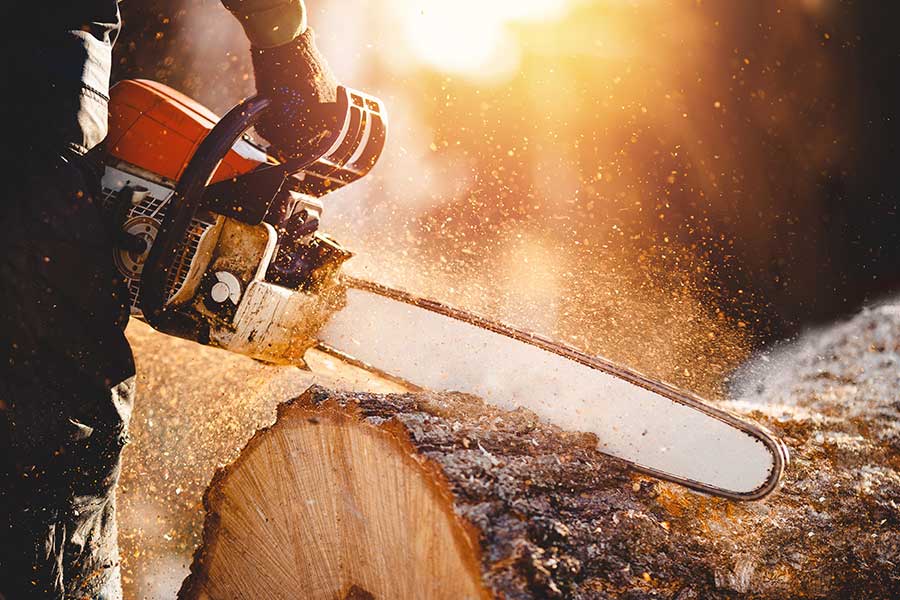 With a new season upon us, it may feel impossible to get everything on your checklist done. However, this fall, try doing things a different way. Have you considered renting the equipment you need in order to speed up the process of knocking things off your list? Renting allows you to have the professional quality tools that are made specifically for the jobs that you require. Autumn doesn't have to be daunting when you have the rented equipment to match your ambitious goals.
Chainsaws, Wood Chippers and More
If you have to remove dead and fallen trees, plan ahead. If you google "equipment rentals Texas," you may find many suitable options. However, by renting a chainsaw and wood chipper from Pro Star Rental, you can be assured that their quality equipment will be handle all of your trimming and removal needs at a reasonable price. The chipper can help you remove any yard waste during your maintenance routine. Additionally, a log splitter can help you handle the rest of the wood, while a stump grinder will break up hardened stumps so you can get your yard back, adding more space to your property.
Lawn Maintenance
Rent a dethatcher (a power rake) to get rid of old dead leaves and grass. Also, if you rent an aerator, then you can stop soil compaction. By following up with a seeder to properly fill in the empty areas, you will resurrect your lawn by the time spring comes around in a few months. A tiller can also help prepare your soil starting the fall months. If you have a ton of heavy lifting that you need help with, check out a Bobcat to help you lug, haul and excavate big projects.
Painting Jobs
Do you have to paint the garage or the side of the house? Perhaps, there are a few painting jobs that you have to get off your checklist. Before you move forward with this to-do item, consider your safety first. You need the right equipment before handling a large paint job. Instead of a ladder, consider getting scaffolding or lifts to help you start and finish the project safely. In addition, an airless sprayer will help you wrap up your last painting projects before the cold weather creeps in during the latter months of the year.
Putting Up Fences
A white picket fence was never this hard in your dream, was it? If you're planning on putting up a fence before winter hits, then an auger will help with the digging. Also, augurs are lifesavers as they can make planting multiple shrubs and trees feel much less laborious.
Pressure Washer
If you rent a good pressure washer for a day, you'll be able to successfully complete your fall projects with a thorough clean up. From your concrete driveway to your deck, feel free to use this powerful cleaning source to do a great job for you. If you live in Texas and find that you're in need of renting a pressure washer, stop by Pro Star Rental for a quote.
Renting the perfect equipment for your fall projects is the smartest thing to do to quickly move through your checklist. In addition to adding better quality to your clean up, renting equipment saves you money, time and space.
By Pro Star Rental 10-1-2019