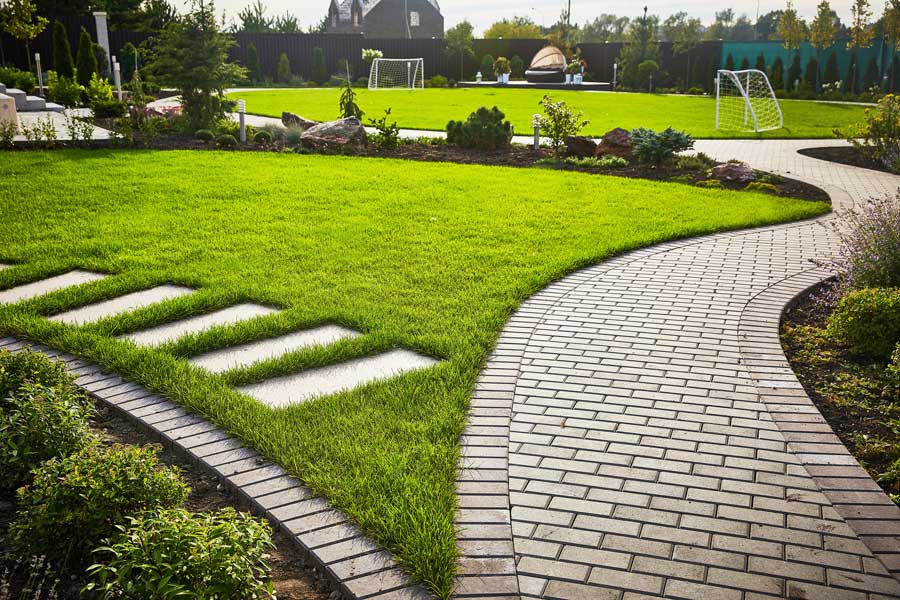 After being cooped up in our homes, most of us are itching to spend some quality time outdoors. If you are looking for ways to make your outdoor space more inviting or looking for a project to occupy your time with, creating a concrete pathway may just be the answer! Concrete is cheaper compared to brick and natural stone and is incredibly tough and versatile. This makes for a great investment no matter your budget. Here is how you can complete this project at home.
What You will Need
concrete mix
concrete mixer
shovel
stiff brush
trowel
molds
Prepare the Spot
After you have decided where you want your pathway, prepare your work area by leveling the ground. After you have excavated your spot, you may optionally add a few inches of loose gravel to provide an even sturdier and level base layer.
Check the Weather
Before tackling this project, you want to be sure to pick a day with dry, sunny weather. The concrete needs time to cure properly, which is why you want to be confident you have set yourself up for success.
Mix and Place Concrete
Now it is time to get started! Follow the instructions on the package and begin mixing the concrete together. You can either use a bucket for smaller projects or rent a mixer from one of our ProStar Rentals stores if you need to keep concrete workable for longer periods of time. Place your walkway patterns into their positions. Once fully activated, you can begin shoveling the concrete into your molds. Use your trowel to spread and smooth the concrete. Repeat the steps of placing and filing your molds until you have reached the desired length for your walkway.
Let Set
Once you have removed the molds, use your trowel to clean up edges and create a smooth surface. You can brush sand or mortar into the joints of your pathway for an organic, hand laid look. Once finished, allow the concrete to cure for 5-7 days.​
Just a few simple ingredients can have you on your way to a beautiful, hand crafted pathway. If you need to rent tools or equipment for this project, stop by one of our store locations today! Or give us a call and ask if we have what you need before you drop by.
By Pro Star Rental 5-18-2021