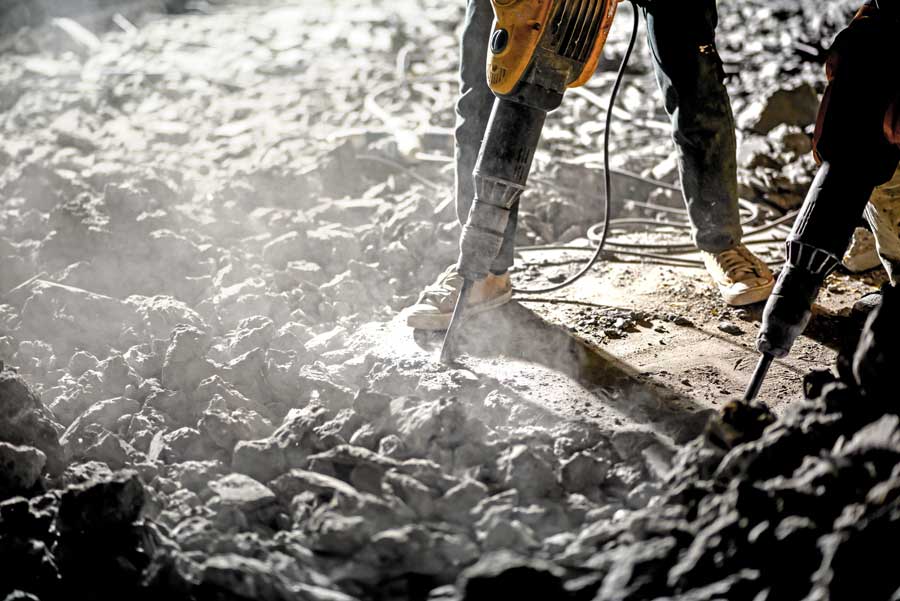 Here is a list of some of the most commonly used construction rental equipment and their uses:
Excavators- Used primarily in the demolition industry to excavate commercial properties where steel buildings need to be removed, and concrete foundations are also used in construction to extract and move large piles of debris. Available Brand names include Power Source and New Holland.
Jackhammers- Used for breaking through asphalt and concrete for patching, cracking, bending, and adding a drainage system. They are available in low power, medium, and high- power gear kits.
Crane: Used to pick up and place significant, heavy objects from their original place and transport them to the desired location.
Loader: Used for picking dirt, sand, granite, or concrete to be loaded into trucks. They are also used for installing building materials like shingles, roofing boards and pavers.
Wheelbarrows: Used to move construction supplies such as rock, sand, or concrete from a construction site to the site of another construction project.
Ladders – Used for moving and climbing large structural steel structures. Depending on the maintenance needed upon redecorating or demolition, ladders can be bought with steps and expandable sections. Choose from tray ladders or telescoping models.
Pile drivers/saws- These saws are used to remove concrete from the footings and foundations. Some diesel saws have one primary arm hanging down, while others have two components attached to a rotating turntable that act as another arm to cut and remove concrete. The hand saw has a foot pedal to drive the hammers attached to each end of the batwing series chain, donning different quantities of nails and chain.
Bobcats: Used in construction to rip concrete, a project that can be particularly difficult and dangerous with a traditional masonry saw. The Bobcat may be controlled using a remote or a joystick-operated handlebar. Cat track conversions are becoming popular due to the narrow spaces they have made possible when pointed into tight corners.
Whatever your equipment needs are, trust Pro Star Rental to have the tools to help you get the job done. Give one of our locations a call or a visit to see if we have what you need on hand. We also carry a selection of well-kept machines for sale.
By Pro Star Rental 3-4-2022