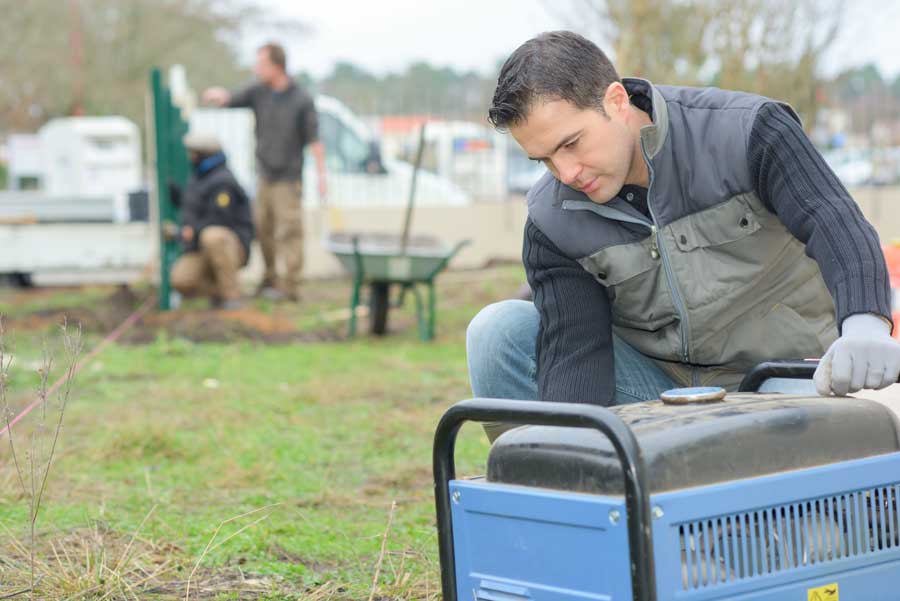 Having a backup source of electricity in the event of a major storm or emergency can be a lifesaver. And having one on hand as a backup power source during a construction project can save you time and keep you on schedule. However, generators can pose a serious health risk if they are not used properly. In fact, many people have been injured and killed from improper use of a generator. Here are some ways that you can protect yourself and your loved ones when using a generator.
Generator Safety Tips
Only run outdoors
You will want to make sure that you only run your generator outdoors. CO poisoning can occur quickly if you use the generator indoors. This includes using it in your basement or garage.
Never run in the rain
Never run your generator out in the rain. Purchase a tent to put over your generator to protect it from water.
Store gas properly
When you purchase gas for your generator, you will need to ensure that it is in a proper container in a well-ventilated area.
Refueling
Make sure that you turn off your generator before refueling. Gas that has spilled on the generator can ignite and cause injury.
CO technology
Look for a generator that has CO technology built inside. These generators will sound an alarm and turn off the machine if carbon monoxide levels get too high.
Transfer switch
Consider installing a transfer switch. A transfer switch will connect your generator to your circuit panel. This will allow you to use your appliances and not have to run drop cords. It can also help you to avoid overloading your electrical system.
Backfeeding
You will want to avoid trying to plug your generator into a wall outlet. This can cause fires and can also pose an electrocution risk to workers that are working on the power line and your neighbors. It can also fry your electronics.
Electrical hazards
You will want to do all that you can to avoid electrical hazards. If you cannot plug your appliances directly into the generator, make sure that you use a heavy-duty drop cord that is rated for outdoor use. This will help you to avoid getting shocked or causing damage to your appliances.
When used with care and properly maintained, generators can be beneficial for several occasions. At Pro Star Rental, we make sure to keep all our equipment in peak shape and we make sure to go over all proper safety standards with our customers before they leave our shop. Whether you need a generator in the case of an emergency or need one for a gathering or construction project, we've got you covered.
By Pro Star Rental 12-17-2020