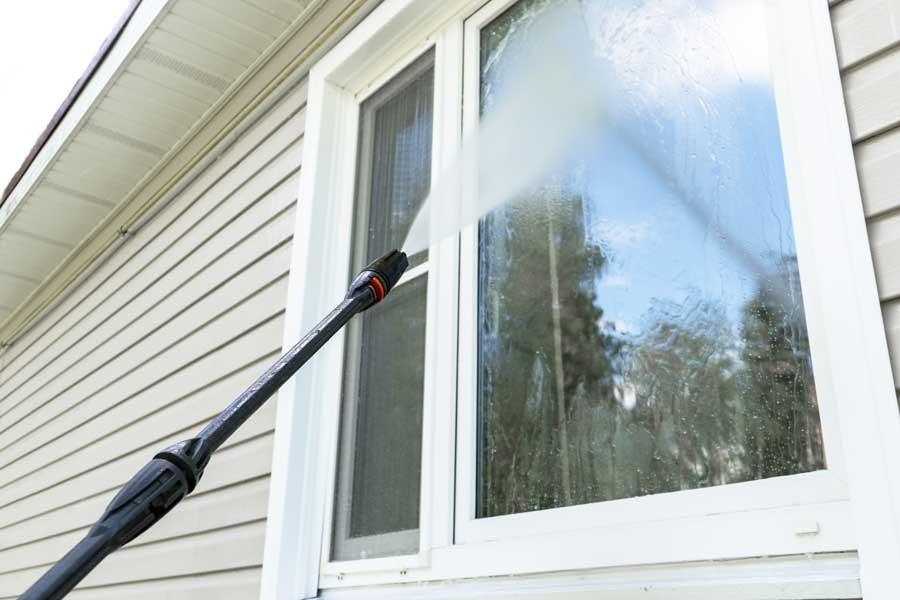 Summer is a time of year that everyone loves. The sun is shining, the temperatures are warmer, and it is time to get outside. This is also the best time of year to get some things done around your property. Many people like to take advantage of the warm weather by cleaning outdoor areas that may not get as much attention during other parts of the year, whether it be in the garage, the shed or patio. Cleaning your home and the various surfaces around it can make a big difference in the overall value and curb appeal of your home. The team at Pro Star Rental provides pressure washing equipment that can help with many of these jobs. It is a good idea to obtain one before you get started with your cleaning projects.
Cleaning the Gutters
The gutters on your home need to be kept clean in order to protect your structure. You could climb a ladder and get your hands dirty but using a pressure washer instead will make quick work of any leaves and debris that have accumulated over the winter. You must be cautious that you are not using too high of a pressure for this area. You could end up damaging your gutters if you are not careful.
Furniture on Your Patio
Summer is a great time of year to sit outside and get some sun. If your patio furniture is looking a bit dirty and neglected after the winter, use a pressure washer to quickly rinse away that layer of grime so that you can enjoy your space to the fullest.
Deck Surfaces
A pressure washer can be used to rejuvenate the top layer of your deck while still preserving the wood. It is ideal that you stain your deck every few years to protect it from the sun and elements. Prior to doing this, pressure washing the area can prepare the surface for the application of the product. When the deck is thoroughly cleaned, you can be confident that the stain you use will adhere correctly.
Cleaning Your Driveway
You can freshen up your driveway and walkways by using a pressure washer on the concrete. Because this is such a hard surface, you can really clean it thoroughly without much fear of damaging it. You would be surprised at how dirty these areas can be. Once you start cleaning, the surfaces will look brand new.
And do not forget about your siding and roof. A pressure washer coupled with the right products can make the exterior of your home look brand new again. Your average garden hose just is not going to provide enough pressure to see results.
If you are convinced that enlisting the aid of a pressure washer will make your chores easier and faster, drop by Pro Star Rental today! We have all the rental equipment you need.
By Pro Star Rental 7-21-2020