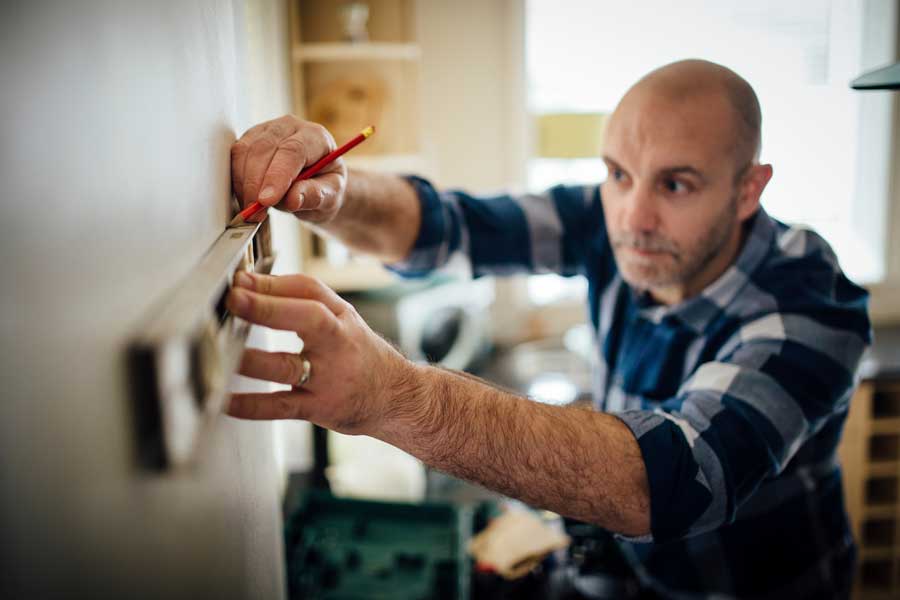 The days might be getting longer but it's still cold out! If you are motivated to start a home project but want to stay inside, here are a few projects that are ideal for Wintertime.
Painting
If you are itching to switch up the look of a room, the easiest and most dramatic way to accomplish this is with paint. Changing the colors in a room has huge transformative power. And as far as projects go, painting is a relatively cheap one if you are willing to do the job yourself. A weekend and some determination is all you need to get the job done. Well, that and paint and a few brushes, of course. Play around with dark colors if you want to create an intimate, cozy space, or add some vibrant bursts of color if you want a space that will cheer you up.
Organizing
Being stuck inside can really force you to notice things that you might not normally pay attention to. One of those things can be a lack of organization. Struggling with a lack of organization can be frustrating. That is why organizing and creating organization solutions for yourself this Winter is a great project to tackle. If the thought of this seems daunting, just break this project up into little steps. Start with a closet, dresser, or garage. If you want to build a permanent solution, why not try your hand at building a few shelves and containers. Creating extra homes for household items is extremely satisfying.
Refinishing Furniture
Another project that will update and bring character to your space is bringing in some new furniture. You can find some great pieces for great prices at thrift stores and antique shops. Look for things with silhouettes and details that have potential. Or you can refinish an old chair or table you already own but do not care for anymore. If reupholstering is the route you want to take, all you need are a few simple tools and supplies like fabric, a flathead screwdriver, and a staple gun. But don't underestimate the power that a fresh coat of paint or a new stain can have either.
And there you have it! A few simple projects that are perfect to take on this Winter. And if you need special tools for any of the projects you are considering, call Pro Star Rental to see if we have what you need. Odds are that we do.
By Pro Star Rental 2-11-2022