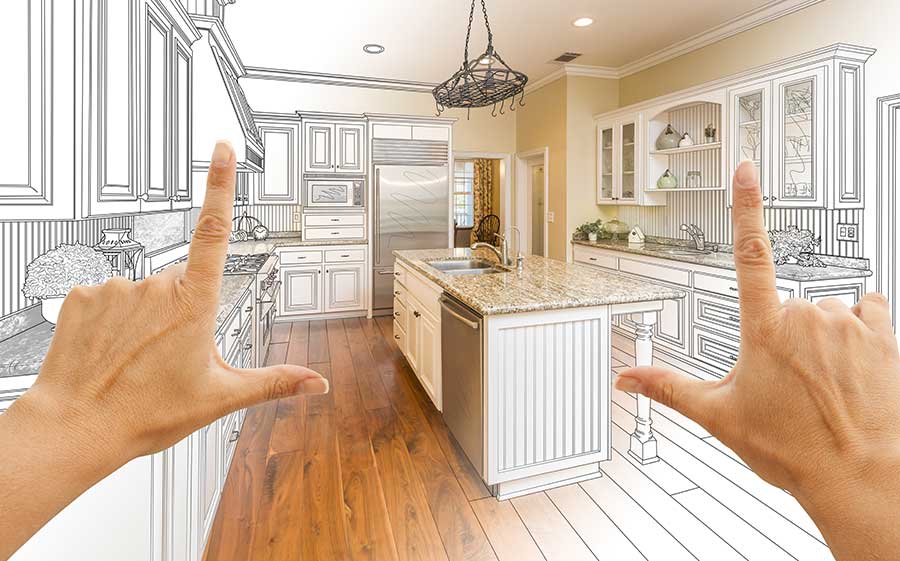 Pro Star Rental offers a wide range of tools and equipment for construction projects and home projects. Among these offerings are nail guns. You will notice how fast and easy a project can become with the help of a nail gun, especially home projects.
Here are a few project ideas that become exponentially easier when enlisting the aid of a nail gun.
Add a Deck
If your wife has been dreaming of entertaining guests outdoors when the weather is nice or if you have been eyeing that smoker for some time, you need a deck.
Many people are actually unaware that there are different kinds of nail guns for different uses. For your upcoming deck project, the nail gun you are going to want to pick up is a round head framing nailer.
Upgrade Cabinets
If you want to update your kitchen or bathroom, adding new cabinets or refinishing your existing cabinets can do just that. An easy to maneuver nail gun option is a finish nailer. This type of nail gun will make your life so much easier when working in corners and tight spaces.
Hardwood Flooring
Hardwood flooring is sleek, stylish, and easy to clean. It is not surprising that these floors have become increasingly popular over the years. When installing hardwood flooring yourself, it is essential that you pick up a flooring nailer to help you do the job. Specifically, using a pneumatic nail gun will help you work much faster.
Moldings
Another job for a finishing nailer is that of installing molding. Sometimes the beauty is in the details and by adding hardwood or crown molding in your home, you can give your rooms a polished and elegant look. It is actually not that difficult of a job thanks to the invention of the finishing nailer.
Custom Furniture
You can channel your inner Ron Swanson by actually building your own furniture. There is a certain amount of pride that comes along with using a table or chair that you crafted yourself and some pieces can be elegantly simple to arrange. To assist you in your carpentry journey, pick up a pin nailer.
You may be surprised by the projects you can get accomplished and how easy they can become when you use the right nail gun for the job. Hopefully, this list has inspired you to get to work on your own personal projects or even that honey-do list. If you are looking to rent or buy a nail gun to get started, call us at Pro Star Rental today. Or better yet, just stop by!
By ProStar Rental 1-14-2020